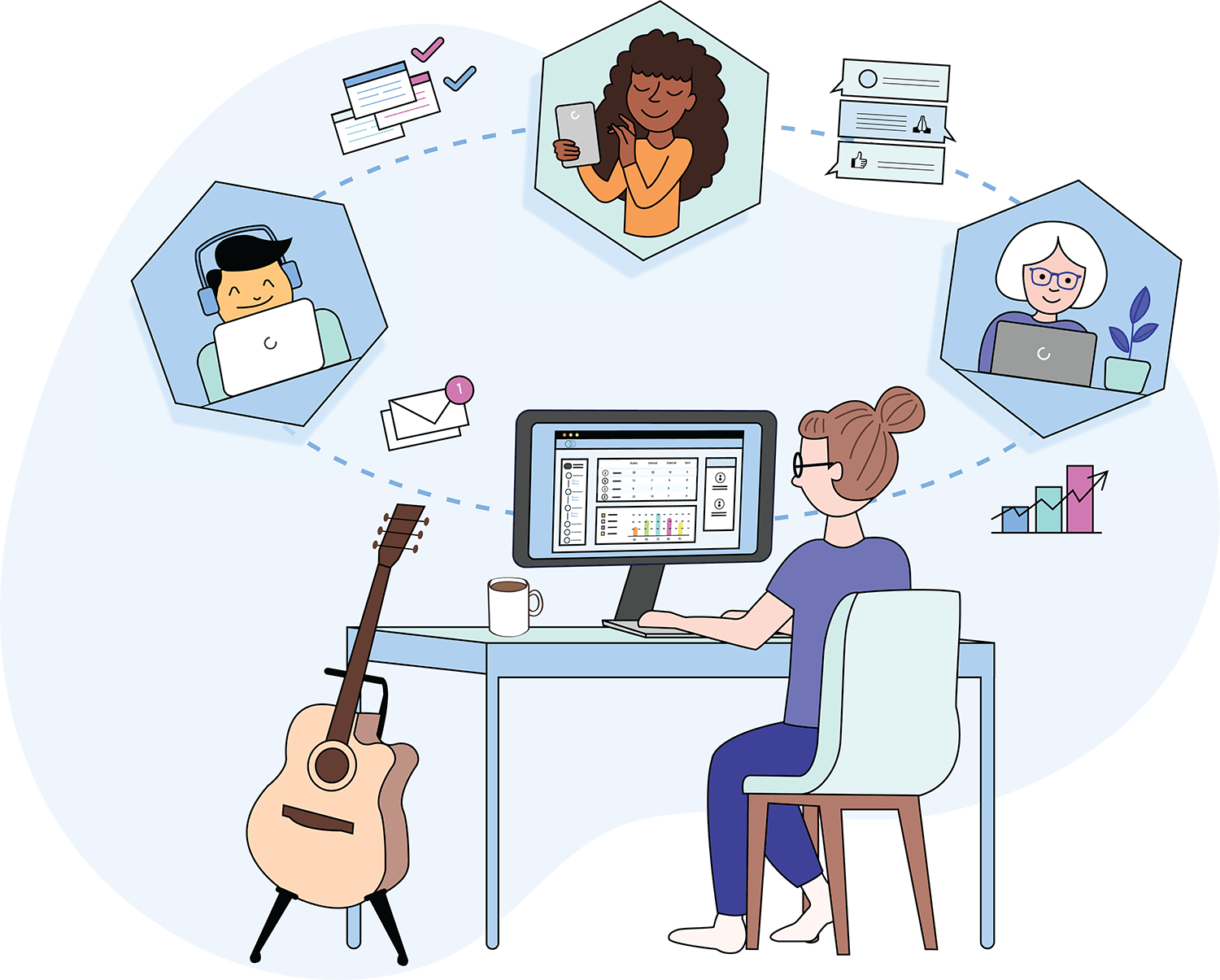 Boost synergies and performance with Team Engagement routines
Good4work is integrated into Slack, Microsoft Teams (more to come), and your corporate email.
With Good4work, teammate and team leaders get to know each other and recognize strengths and positive impact. We also help team leads provide continuous feedback and maintain ongoing coaching conversations.
It becomes easy to increase team productivity by recognizing your people and teams
This unique combination of features makes a Team Engagement software. And It complements traditional talent management tools with an inspiring approach for teams.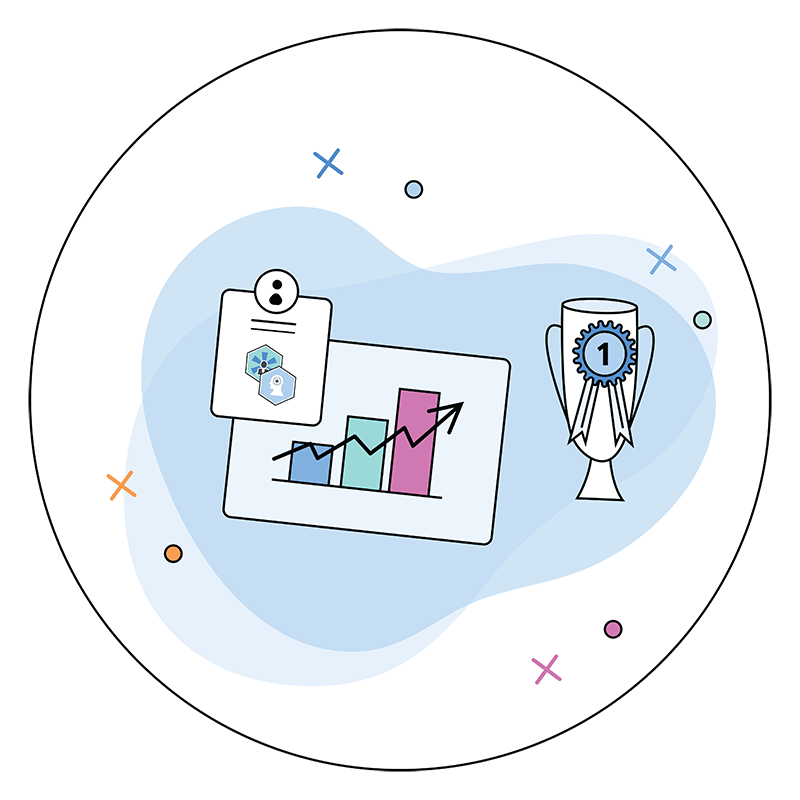 RECOGNIZE TALENTS AND CAPTURE IMPACT/EXPERIENCE
In Good4work, everyone – from peers to external customers – can value the work of others by sending a kudo- badge with a contextual explanation that adds value to the assessment process. Our kudo/badge library is fully customizable to be part of your retention program.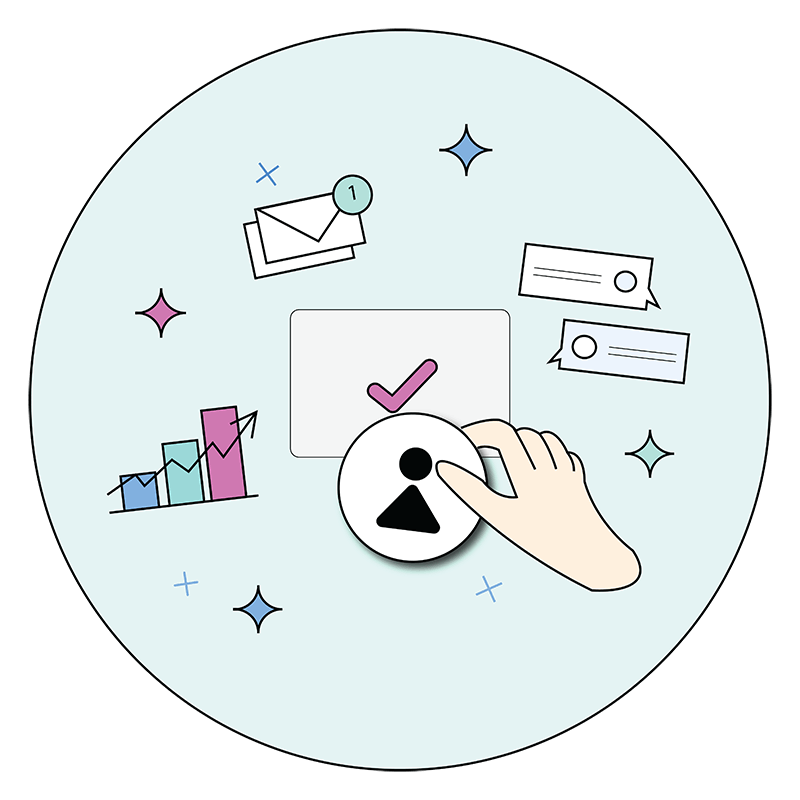 EMPOWER MANAGERS
Helps manager by prompting ongoing coaching conversations and feedback through a messaging feature integrated with your corporate email. They know where to start with templates and can build their best habits effortlessly. Individual and team profiles also help them leverage individual and team performance.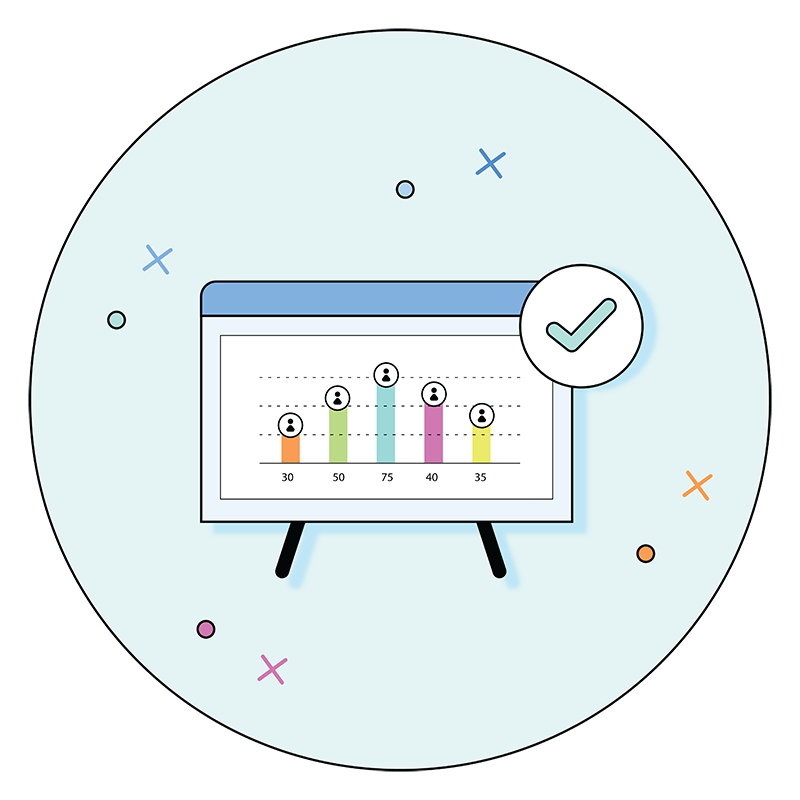 PROMOTE ACCOUNTABILITY AND AUTONOMOUS TEAMS
In Good4work, anyone can share their top priorities of the week to facilitate the weekly 1-0-1 with the manager. Starting meaningful and efficient conversations is easier when it's all prepared and transparent. The Team features also enable successful social onboarding by proactively sharing onboarding videos or team contracts.
IMPROVE THE OVERALL HYBRID EXPERIENCE
Good4work is backed by positive psychology and years of experience leading teams. Positive messages are public and amplified in the team communication tool, but development conversations remain private. We respect people's privacy.
Why building a high-performing culture of Trust and Transparency
Lack of trust that affects productivity often stems from inconsistent or poor communication. The best hybrid work environment should promote new social norms that foster a positive and inclusive atmosphere.
A unique set of people data with a 360-degree overview to streamline the performance assessment process
Good4work provides transparent insights about teams and people.
You can access your data structured into a fair assessment framework to leverage your team performance.
"Good4work is really great to keep up with the team to know what's going on, it's a way to find out about them and how to encourage them."
Beatrice, CEO, San Francisco
"The best virtual Manager is the future of work, and it starts by bringing this humanity back in this increasingly and permanently, distributed world. Good4work is a great first step for this."
Kamel, Account Manager, New York
GET OUR FREE EBOOK
Learn How To Build Virtual Trust In Your Hybrid Team