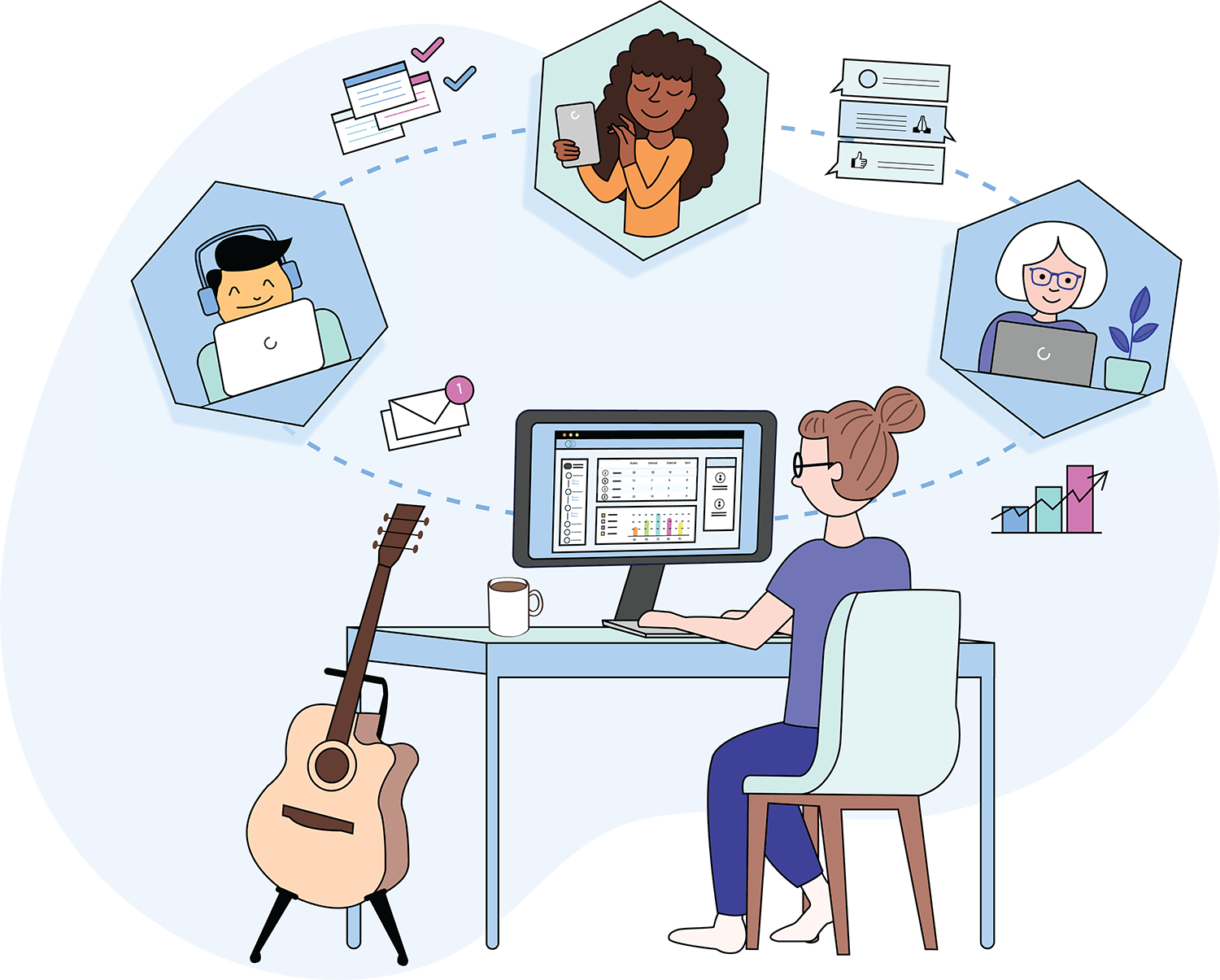 Boost your virtual teamwork with a culture of trust, without slowing down your work
Good4work lets you effortlessly ENGAGE your remote teams and assess your people's performance
It becomes easy to increase your remote team motivation with routines and automation  
Good4work is integrated into Slack, Microsoft Teams and your corporate email messaging.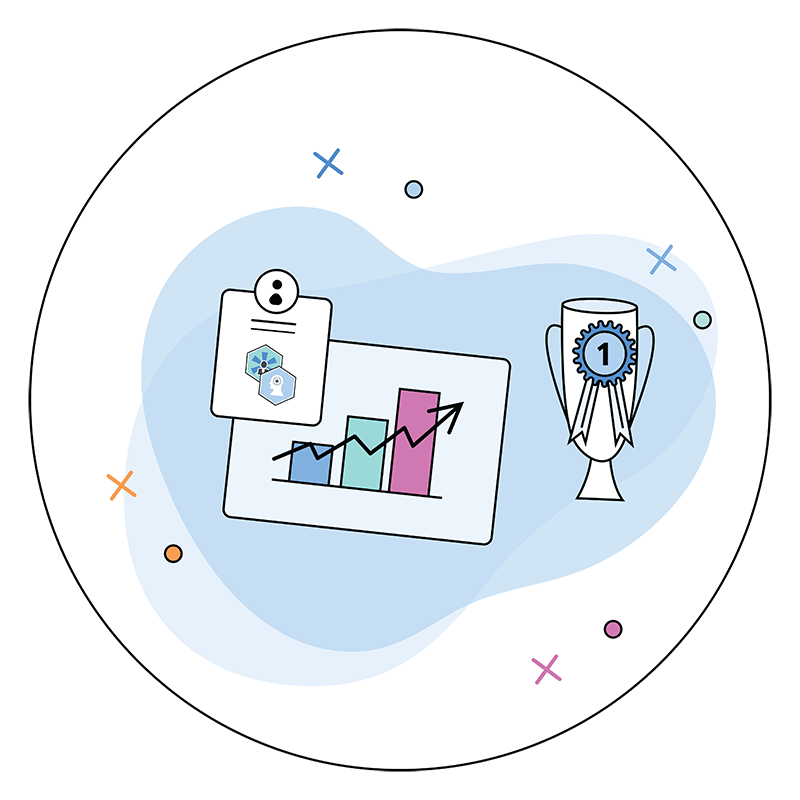 Recognition and talent optimization processes
Learn more about the motivations, values and professional goals of your team members. Go a step further with a 360-degree overview of skills, and soft skills observable and recognized by peers, managers, internal or external customers.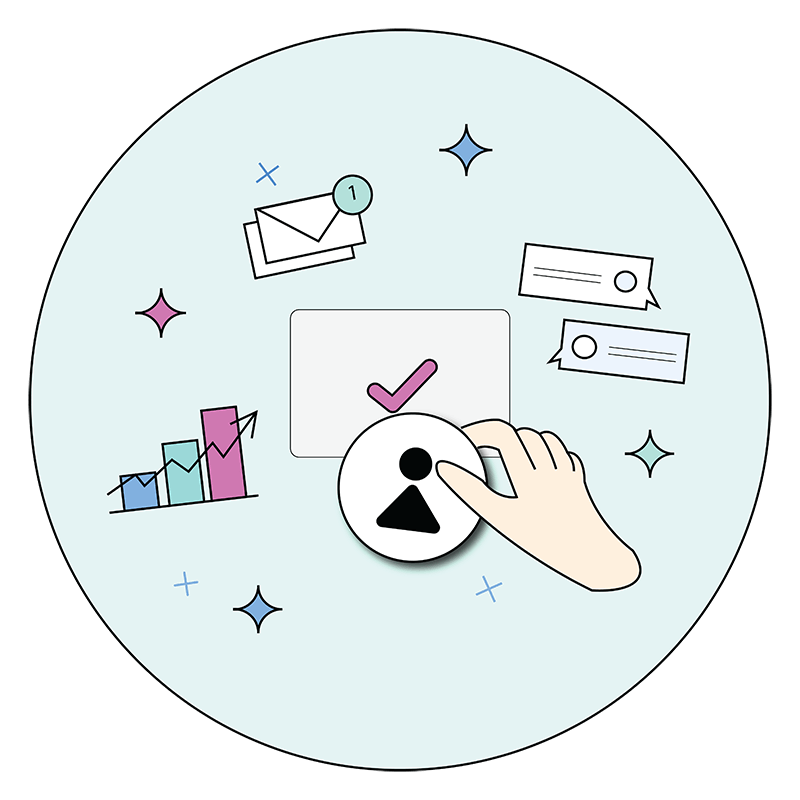 Inspire with performance management routines
Simplify day-to-day management with quick performance conversations structured in a digital management log.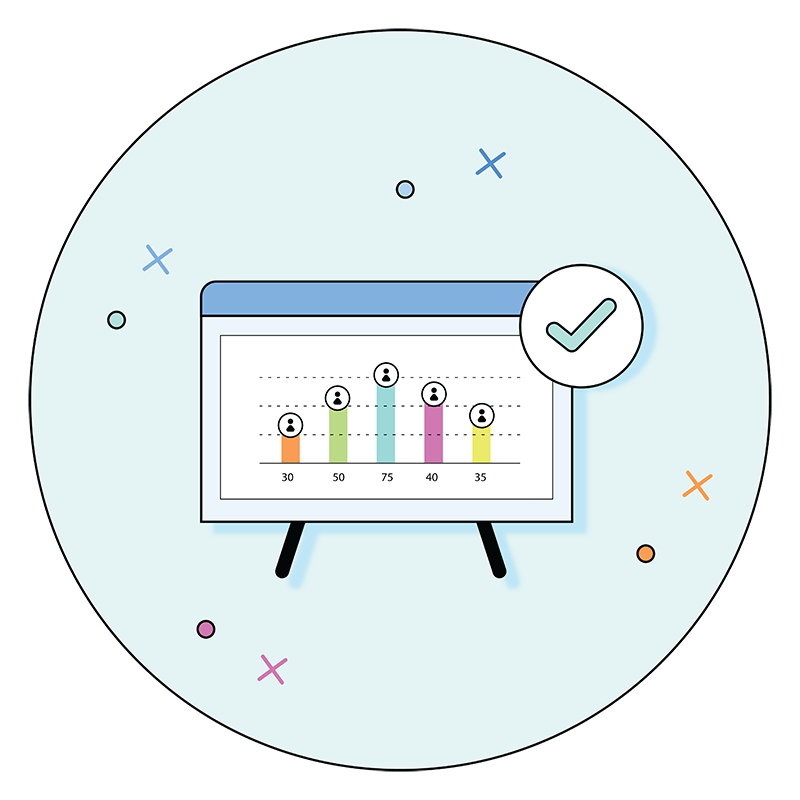 Provide a manager dashboard to make fair people decisions
Review the positive impact and the contribution of each team member within the overall performance of your team and identify the value they bring into the collective effort.
Motivate and empower your team with a strong and inclusive culture
Empower managers to foster a great virtual employee experience through consistent and positive interactions (routines).
Help Team leaders with virtual leadership routines and team dashboard 
You can show appreciation, recognize strengths, give continuous feedback, and coach your team members
Foster a high-performing culture with transparency across teams 
Good4work provides transparent insights about teams and people.
You can access your data structured into a fair assessment framework to leverage your team performance.
"Good4work is really great to keep up with the team to know what's going on, it's a way to find out about them and how to encourage them."
Beatrice, CEO, San Francisco
"The best virtual Manager is the future of work, and it starts by bringing this humanity back in this increasingly and permanently, distributed world. Good4work is a great first step for this."
Kamel, Account Manager, New York