The Team Behind Good4work
We're excited to be working together on Good4work and have a good feeling it's going to become something special, helping a lot of teams.
Meet the Team
Why we're here: We want to create a fair, highly-productive, and inspiring workspace.
The team performance is correlated to the level of trust within the team and the organization.
Geraldine Woloch-Addamine
CEO & Founder
Do you know what I've learned over the years? 
To be a great virtual leader is to put your ego aside and start by doing the right thing: you never communicate enough with your team members, and you need to play to their strengths with a positive mindset. 
I'm a Tech French-Californian entrepreneur living in San Francisco with my family. 
I created Good4work as the product person with the team back in 2019 while providing thought leadership on virtual leadership and making things happen.
Omer Khan
Advisor
In addition to being a great and respected global influencer – helping early-stage entrepreneurs worldwide to help them launch and grow their business within the SaaS podcast community – 
Omer has helped Good4work as an advisor from the early beginning. His superpower? Always figuring out the next right thing to do. How valuable that sounds is how precious his advice is.
Shalinee Mattoo
Advisor
With her background in Consulting and as Strategic HR in large companies and startups, Shalinee is the multi-skills advisor who knows what it takes to create a people-first culture with a tool. She has also great coaching skills and she is the truth-teller helping Geraldine on the resolution on the most pressing issues of the startup life.
Jonathan Goodman
Advisor
Jonathan provides marketing strategy as a Good4work advisor. We feel fortunate to benefit from his exceptional analytical, listening and navigation skills in a fast-changing environment. Many people consider the Work-Tech and HR Tech market to be very complex; Jonathan is among the few able to read it fluently and help Good4work shine.
Nandini Easwar
Advisor
Nandini advises on Product and Technical Delivery strategy. Her background in scaling Products for startups, plus Product Delivery for large organizations, is the ideal expertise to help Good4work grow. She is currently Co-Founder and CTO at a socially-aware B2B tech startup that solves the workplace mistreatment problem through empathetic tech products.
How we build virtual trust
Good4work helps people and teams recognize their strengths and positive impact within the virtual organization. 
And yes, it's a way to connect people, increase motivation, and break siloes with positive team routines consistent across the organizations that foster a culture of trust.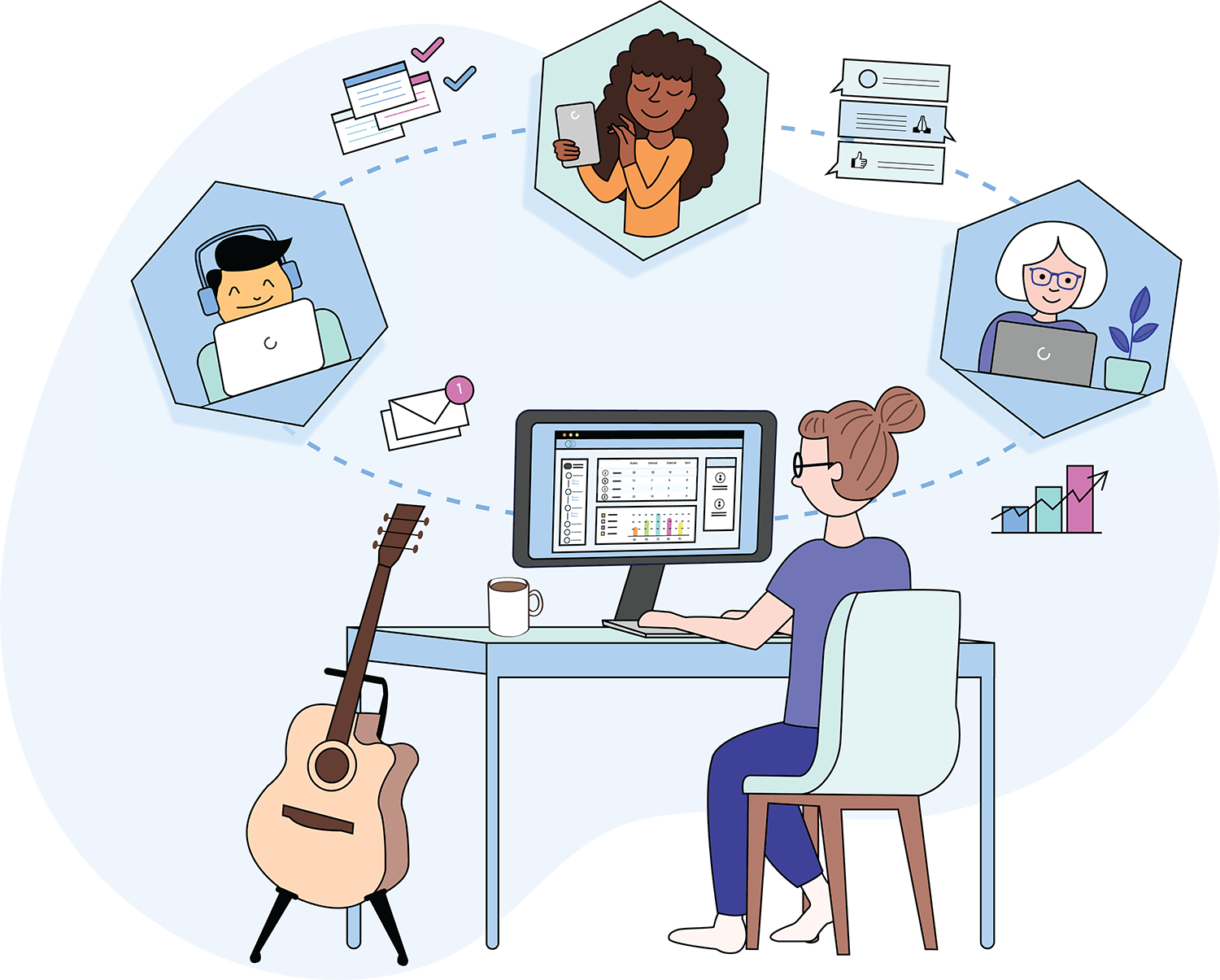 We thrive in diverse or global teams – Our people-first values drive us
Positive mindset & experience

Tech works with positive intentions -Technical choices are calibrated against our people-first values and emotional intelligence to ensure the best positive impact and experience possible to our customers and their people. 
Inclusive culture & continuous growth
We want people to feel respected and valued. We promote fair practices in the career management processes and we stop toxic behaviors in the workplace when they arise. 
We also believe that people's growth starts with being eager to learn new things and improve in their current roles. Managers support people's growth by adopting a coaching posture.